As soon as you have registered a new user in Stryke a sample app is created for you. We call this the 'Playground app' and is present in your Stryke dashboard from the time of your first login. We call it 'playground' because we want it to be more than just an example of what can be done with Stryke.
We want you to play with it, change it, break it and experiment with it!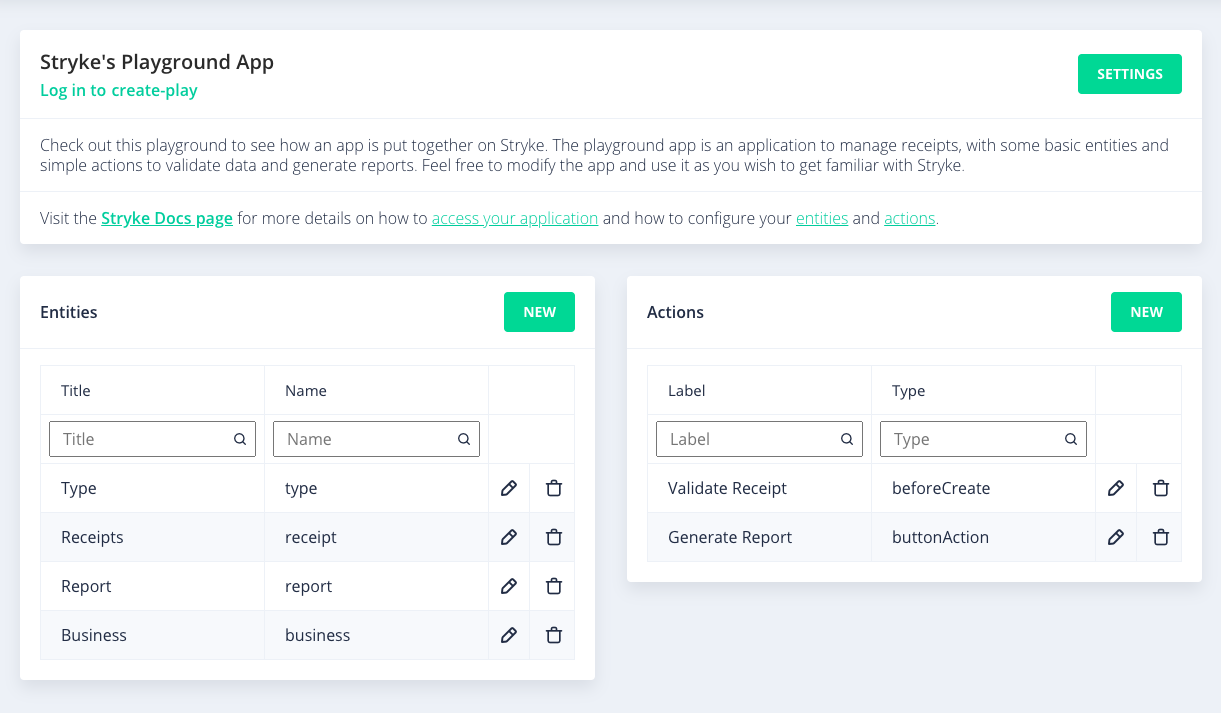 The playground app we implemented is a receipts management app, to allow users to track their receipts and generate simple reports based on that data. We feel this is a scenario everybody can relate to and dive into.
Feel free to use the Playground app to test things out!